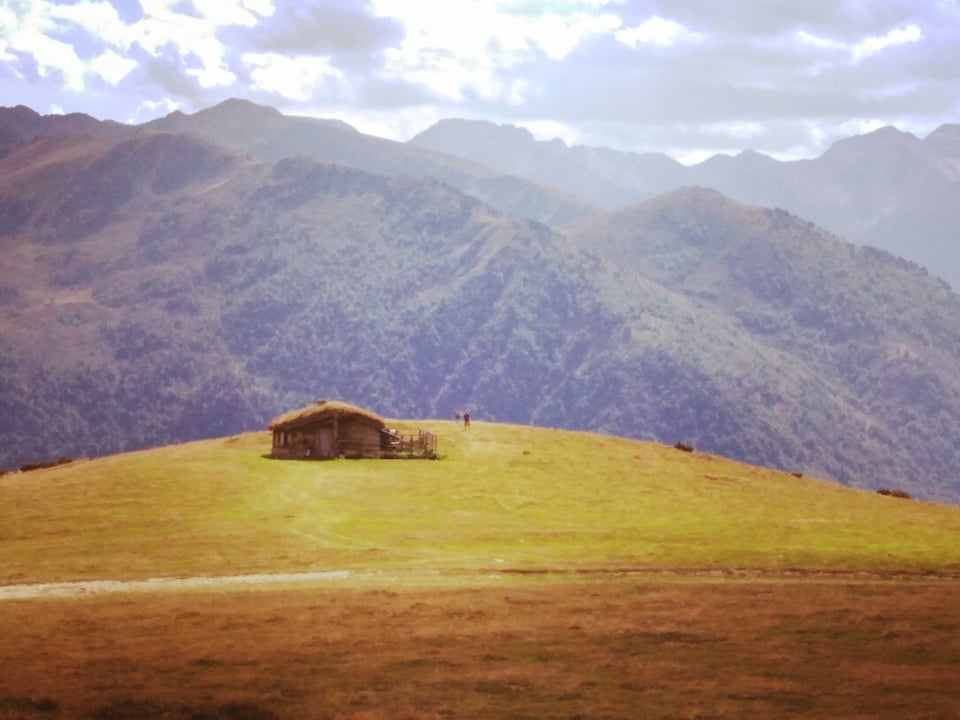 In this unspoilt area with its friendly population and reputation for fine weather you will find real relaxation. The campsite itself is situated in the Montagne du Plantaurel which are part of the foothills to the Pyrenees and the heart of the Ariège.
Around camping Millefleurs you will find an overwhelming nature; a paradise for plant-and animal lovers. You can make naturist walks, find the many beautiful orchids and field flowers. Camping Millefleurs is beautiful in all seasons.
Surroundings
Millefleurs campsite is far from the hustle and bustle and is located in a mountainous landscape. Our land offers the possibility of naturist hikes.
Nature lovers will be fully satisfied in the regional nature reserves.
You can make many tours within a radius of 100 km. So you can visit Foix, Mirepoix, Andorra, Toulouse and Carcassonne.
Follow in the footsteps of the Cathars with the many castles or visit caves (Niaux, Le Mas d´Azil), the underground river of Labouiche, the castle of Foix, the plateau of Beille.
A visit to a French village or town with its cozy markets is always worth it! Get to know the Ariège cuisine, enjoy the hospitality of the local population and the good French wines.
Many hikes, by bike or by car from the campsite or in the immediate surroundings.
There are several natural lakes for swimming and fishing nearby.
An hour and a half away is the Mediterranean Sea.