Camping

Basse saison
Voor en aseizoen
Low season
Nebensaison

Haute saison
Hoogseizoen
High season
Hochsaison

1/04-18/06 () 27/08-31/10

Emplacement / Plaats / Pitch / Platz

9,00 €

10,50 €

Personne / Personen / Person​

7,00 €

8,50 €

Enfants / Kinderen / Child / Kinder 0-3 Ans / Jr. / Years / Jahre.

2,00 €

2,00 €

Enfants / kinderen / Child / Kinder 4-14 Ans / Jr. / Years / Jahre

5,50 €

6,00 €

Animal / Haustier / Huisdieren

2,50 €

2,50 €

Elect. / Elektr. / Electriciteit

4,00 €

4,00 €

Visiteur

12,00 €

12,00 €

Taxe de séjour / Toeristenbelasting / Tourist Steueur

0,22 €

0,22 €

FFN – NFN (2 per. sans taxes séjour – no Tourist Steueur)

18,00 €

31,00 €

Location / Verhuur / Rental / Vermietung

Caravane Sprite – Château -Palace

Pour / For 2 pers – par semaine / per week / a week / Pro Woch

Pour / For 2 pers à la nuitée / nacht / night /

280 €*

50 €*

340 €*

60 €*

Caravane Adria

Pour / For 2 pers – par semaine / per week / a week / Pro Woch

Pour / For 2 pers à la nuitée / nacht / night /

240 €*

40 €*

290 €*

50 €*

Frais de nettoyage / Schoonmaakkosten / Cleaning costs / Reinigung
* Forfait ménage Obligatoire / Verplichte schoonmaakkosten / Cleaning costs obligated /
Verbrechen schont Obligatorisch für

50 €

50 €

Location draps – Verhuur van beddengoed – Bed linen rental – Bettwäsche mieten

Pour 2 personnes – Voor 2 personen – For 2 people

Pour 1 personne – Voor 1 persoon – For 1 person

10,00 €

5,00 €

10,00 €

5,00 €

Taxe de séjour – Toeristenbelasting – Tourist Steueur

0,22 €

0,22 €
Location / Verhuur / Rental / Vermietung Tente Safari

Basse saison
Voor en aseizoen
Low season
Nebensaison

Moyenne saison
Midden in het seizoen
Mid season
Zwischensaison


Haute saison
Hoogseizoen
High season
Hochsaison

1/04-18/06 () 27/08-31/10

18/06-09/07

Pour / For 4-5 pers – par semaine / per week / a week / Pro Woch

330 €*

390 €*

450 €*

Pour / For 4-5 pers à la nuitée / nacht / night /

55 €*

60 €*

70 €*

Frais de nettoyage / Schoonmaakkosten / Cleaning costs / Reinigung

50 €*

50 €*

50 €*

Location / Verhuur / Rental / Vermietung Mobil-home

Pour / For 4-6 pers – par semaine / per week / a week / Pro Woch

350 €*

420 €*

590 €*

Pour / For 4-6 pers à la nuitée / nacht / night /

65 €*

75 €*

85 €*

Frais de nettoyage / Schoonmaakkosten / Cleaning costs / Reinigung

80 €*

80 €*

80 €*

* Forfait ménage Obligatoire / Verplichte schoonmaakkosten / Cleaning costs obligated / Verbrechen schont Obligatorisch für

Location draps – Verhuur van beddengoed – Bed linen rental – Bettwäsche mieten

Pour 2 personnes – Voor 2 personen – For 2 people

Pour 1 personne – Voor 1 persoon – For 1 person

10 €

5 €

10 €

5 €

10 €

5 €

Taxe de séjour – Toeristenbelasting – Tourist Steueur

0,22 €

0,22 €

0,22 €
L'acompte est de € 45,00 pour le camping (location emplacement tente, caravane, camping-car)
L'acompte est de 50 % pour les locatifs (caravane, tente safari et mobil-home).
Les paiements se font en espèce, par chèque, virement (2 jours avant votre départ) ou en chèques vacances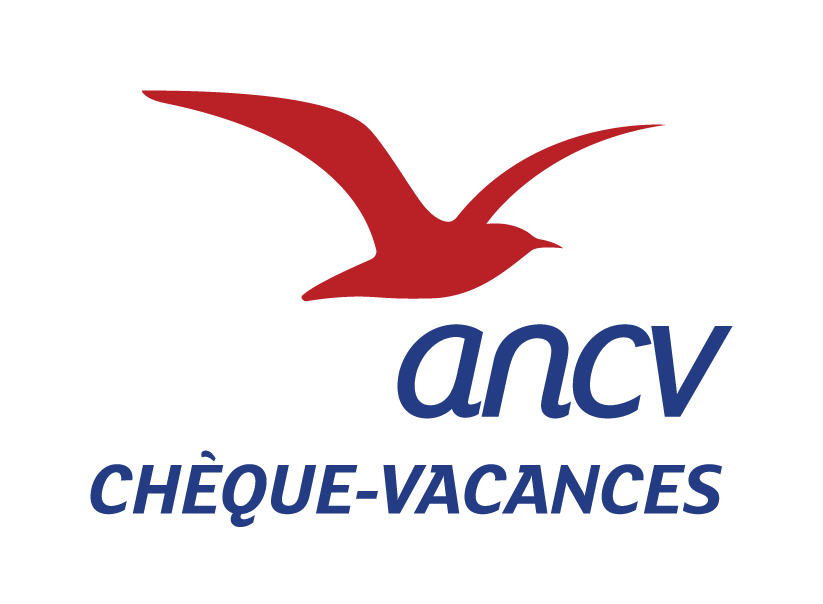 The deposit is € 45.00 for the campsite (tent, caravan, motorhome pitch rental)
The deposit is 50% for rentals (caravan, safari tent and mobile home).
Payments are made in cash, transfer (2 days before your departure).
De borg bedraagt ​​€ 45,00 voor de camping (verhuur tent, caravan, camperplaats)
De aanbetaling is 50% voor verhuur (caravan, safaritent en stacaravan).
U kunt contant betalen, overboeking (2 dagen voor vertrek).
Die Kaution für den Campingplatz beträgt 45,00 € (Zelt, Wohnwagen, Vermietung von Wohnmobilstellplätzen).
Die Kaution beträgt 50% für Anmietungen (Wohnwagen, Safari-Zelt und Mobilheim).
Zahlungen erfolgen in bar oder per Überweisung (2 Tage vor Ihrer Abreise).
GARAGE MORT DE SAISON À SAISON / STALLING TUSSEN 2 SEIZOENEN : 380 €
GARDIENNAGE CARAVANE EN SAISON PAR JOUR / CARAVAN WACHT IN SEIZOEN PER DAG/ CARAVAN GUARD IN SEASON PER DAY : 2 €
LOCATION ANNUELLE / ANNUAL RENTAL / JAARLIJKSE VERHUUR / JÄHRLICHE MIETE
Location annuelle de très beaux emplacements au cœur de Millefleurs pour caravane : 1400 € + électricité pour caravane et 1400 € + électricité + eau pour Mobil-home pour 2 personnes. Nous consulter pour plus de renseignements.
Annual rental of beautiful pitches in the heart of Millefleurs for caravans: € 1,400 + electricity for caravans and € 1,400 + electricity + water for Mobile home for 2 people. Contact us for more information.
Jaarlijkse verhuur van mooie staanplaatsen in het hart van Millefleurs voor caravans: € 1.400 + elektriciteit voor caravans en € 1.400 + elektriciteit + water voor stacaravan voor 2 personen. Neem contact met ons op voor meer informatie.
Jährliche Vermietung von schönen Stellplätzen im Herzen von Millefleurs für Wohnwagen: 1.400 € + Strom für Wohnwagen und 1.400 € + Strom + Wasser für Mobilheim für 2 Personen. Kontaktieren Sie uns für weitere Informationen.